Be A Part of The WELDENZ Network.
Come join our Network of Certified Dental Laboratories and Certified WELDENZ Dental Clinics now!With WELDENZ, you will benefit from a high-quality resin for improved efficiency and cost savings while offering a wider range of treatment options for broader patient appeal.Call us now! We would like to hear from you.
Email: contact@weldenzdental.com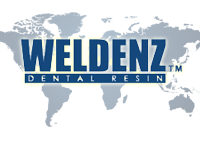 The United States
Authorized Distributor:
Global Management Inc.
25 Mauchly, Ste 314
Irvine, CA 92618
www.gmidental.com
Australia
Authorized Distributor:
Buckley-Hutton Laboratories
3/84 Johnston Street
Fitzroy Vic 3065
Australia
Tel: 03 9411 8711
Fax: 03 9415 8344
www.buckleyhutton.com
Philippines
Authorized Distributor / Dental Laboratory:
Samurai Dental Laboratory
33/F Chunics Bldg., 3368 Magsaysay Blvd.,
Sta. Mesa, Manila
Tel: 632 708 9150
www.samuraidental.com